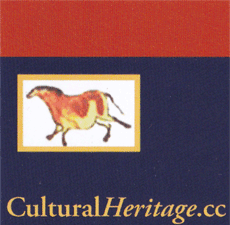 The CulturalHeritage.cc Foundation is a leading developer of flexible digital programs specially designed for collection management, meeting the needs of private collectors, gallery owners, or entities that are more complex, such as museums and cultural heritage organizations.
Since January 2000 the CulturalHeritage.cc Foundation developed a handsome system in concert with the Netherlands Institute for Cultural Heritage (the Dutch Institute for Cultural Heritage (ICN), currently the Cultural Heritage Agency of the Netherlands (Ministry of Education, Culture and Science).
The website of CulturalHeritage (CHF) Foundation began in 2001 as a collective Collection Management System (CMS) for museums. CHF provided private accounts to cultural heritage institutions to be used on this shared platform.
Since the joint presentation at the Conference of ICOM, held in Barcelona in 2001, the system was further developed with the help of a large group of professionals worldwide, museums, private or corporate collectors, and specialists.
Subsequently, many users expressed interest in having their own applications. Since 2011 CHF develops tailor made applications to its relations.
CHF developed its collections management system called MuseumD-System, which has been distributed to various museums and galleries in Africa, the Russian Federation and some countries in Latin America and the Caribbean.